The Season Series - Winter Wonderland by Charlotte Babler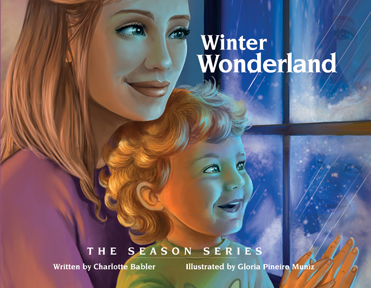 Read all the books in the Season Series
By Charlotte Babler
September 2015
Pages: 35
ISBN: 978-0-9846701-6-1
The Seasons Series
Winter Wonderland
Written by award winning author, Charlotte Babler Illustrated by Gloria Pineiro
This book walks the reader through a wonderland of memories and traditions from spending precious time during the beautiful months of winter. Young and old will bond through this story as family memories flood in.
The illustrations by: Gloria Pineiro capture the true beauty of the season.
Sample the book below!