The Season Series - Spring Wonderland by Charlotte Babler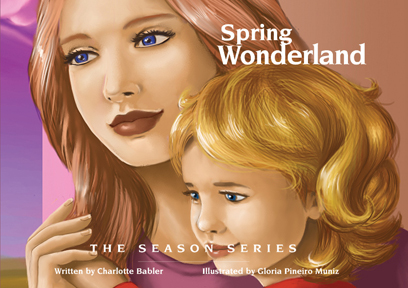 Read all the books in the Season Series
By Charlotte Babler
September 2015
Pages: 35
ISBN: 978-0-9846701-7-8
The Seasons Series
Spring Wonderland
Written by award winning author, Charlotte Babler Illustrated by Gloria Pineiro

This book is a masterpiece. While reading it to your child, you can almost smell flowers and hear the rain. The colors pop from the book, and the text brings you back to the memories you have shared with your family.
The illustrations by: Gloria Pineiro capture the true beauty of the season.
Sample the book below!