The Season Series - Autumn Wonderland by Charlotte Babler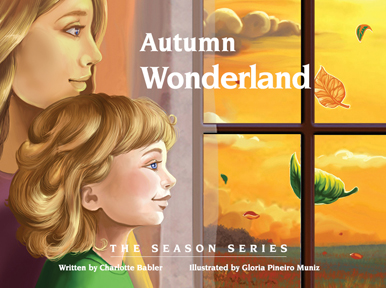 Read all the books in the Season Series
By Charlotte Babler
September 2015
Pages: 35
ISBN: 978-0-9846701-9-2
The Seasons Series
Autumn Wonderland
Written by award winning author, Charlotte Babler Illustrated by Gloria Pineiro

There are so many traditions we have as a family, but the traditions of the fall season are the best. The change in color all around us, apple picking, leave piles and baking with mom are a few. This book is a treasure that adults and children will love!
The illustrations by: Gloria Pineiro capture the true beauty of the season.
Sample the book below!
Order Online